We know it's hard to connect with others and build lasting friendships. Our Wednesday evening Bible study group at 6pm is small group of people who share the Christian life together by studying the Bible and building relationships to gain strength for life. 
The four key components to our Bible Study Groups are:
To grow spiritually through Bible Study

To minister to one another and others

To fellowship and build life supporting relationships

To pray and worship together
We are trying to make it easier for you to find people who share your life experiences and interests. Our groups are always open for new people and we will find a group that will work for you.
With Foundations, you  and your Bible Study Class can read through the key, foundational passages of the Bible in one year, while still having the flexibility of reading 5 days per week.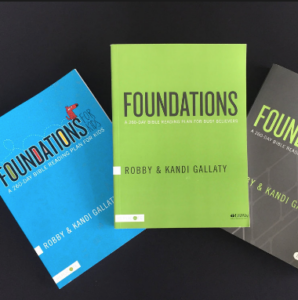 Along with supplementary devotional content each day, you can experience the miracle of reading and responding to God's Word.
By using the H.E.A.R ( an easy and simple way to learn!). journaling method, you will be guided through Highlighting, Explaining, Applying, and Responding to passages, allowing for practical application throughout the year-long plan.
There are books for students of all ages, children, teens and adults. They're fun!
A quick example of what you will find in our Foundations Bible Study Book for Children. It's fun with lots of different ways of entertaining  your kiddo while they learn.
If you would like your own Foundations Bible Study Book for your home or car, click here! 🙂 we will also make photocopies available for them during our services too!
Listen to Sermons from our Ministers on the go with our Podcasts.
Do you have questions? Are you interested in learning about the Bible but don't know where to start? It can be daunting we understand!
Click here  to  leave a message with Sue and she will help you #faith #whenYOUareReady #HeGivesYouPeaceInYourTimeOfNeed
All groups and service offer light refreshments, wheel chair access and free parking.
Church of Christ 50 Pembroke Street, Kingston, MA
Church of Christ 50 Pembroke Street, Kingston, MA
Worship Service  10:00 am 
Church of Christ 50 Pembroke Street, Kingston, MA